Jeff was admitted to practice as a solicitor in the Supreme Court of Queensland in 1982. He holds a Bachelor of Economics, a Bachelor of Arts and a Bachelor of Laws from the University of Queensland.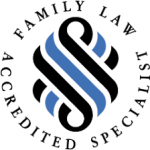 Following his admission, Jeff commenced his legal career practicing predominantly in commercial ligitation at the CBD firm Smith & Fitzgerald, where he became a partner in 1983. At that time Jeff took over the management of the firm's Aspley practice.
Following the dissolution of the Smith & Fitzgerald partnership, Jeff set up practice in partnership at Aspley with John Fitzgerald, as Biggs & Fitzgerald.
Over the course of his career Jeff has gained unparalleled experience in a broad range of areas of the Law but his primary focus is on Family Law in which he is an Accredited Specialist, having gained his accreditation in 1999.
Jeff also practises in Estate Ligitation, Commercial and Property Disputes and Criminal Law.
Jeff's reputation as a resolute advocate for his client's interests garners him respect amongst his peers in the legal fraternity and sees him receive referrals from clients all over Queensland.
Jeff has strong ties to the north side of Brisbane, having been a long term member of the Albany Creek Rotary Club and having acted as a Director of a number of local community and sporting clubs.
Jeff has also been the co-author for many years of the state's leading secondary school legal studies text book "Legal Studies for Queensland".